Core Energetics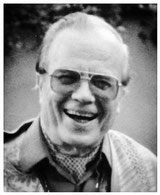 "The character structures
are not pathologies,
they are a project of the soul"
John Pierrakos
Core Energetics was born from the work of John Pierrakos (1921-2001) who, after creating Bioenergetics with Alexander Lowen (1910-2008), separated himself from the latter to incorporate in his approach the studies carried out about chakras and human energy fields as well as the spiritual component that he felt missing in the method developed until then.
The elaboration and integration of the spiritual teachings provided by the Lectures of the Pathwork® by Eva Broch, who later became the wife of John Pierrakos, allowed him to develop Core Energetics not only as a powerful approach for achieving greater personal satisfaction, but also and above all as an evolutionary process that can help people perceive their Core, their essence and vital energy, and find a deeper state of consciousness and pleasure, together with their life plan.
The Core Energetics method - which with specific techniques mobilizes the body energy through respiration, voice, movement and physical exercises - aim at raising awareness about blocks and defences maintained at bodily and psychological level, in order to soften them and let emerge our potential. The process involves the person at all levels: body, emotions, mind, will and spiritual self. It helps to understand our specific link between energy and consciousness and to find the courage to go through all the parts of our being, recognizing that even the most obscure are actually an opportunity for growth towards the extraordinary and unique gifts, of which we all are bearers.
Nowadays there are many Institutes, training programs and communities of Core Energetics in the world: London, Italy, Netherlands, Germany, Greece, Poland, New York, California, Georgia, New England, Maryland, Mexico, Brazil, Canada, Australia (links to some of the related websites can be found under the links tab).
Core Energetics is taught in Italy by the Italian Institute of Core Energetics, which is represented by its Director Ivan Sebastiani. He and Nicoletta Piardi hold the Core Energetics trademark on the Italian territory.